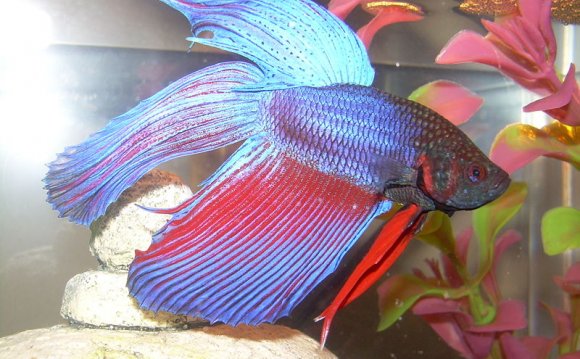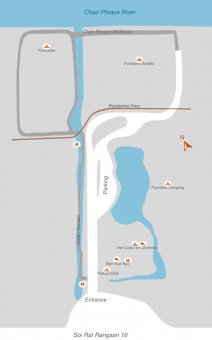 Ban Rak Roo
The Siamese fighting fish learning center is a place where you can explore the intriguing life cycle of this tiny but brave fighter.
Chao Phraya Walkway
A beautiful riverside walkway allowing you to explore the edge of the nipa palm forest and vibrant life along the river. From here you will see Bangkok pier and Wat Klong Toei Nok (Temple) on the opposite side.
Green Corridor
A green walkway that offer historical and cultural aspect of Prapradaeng Area. Enjoy a short 10 minute walk while investigate local birds and butterflies.
Hor Loak/Hor Dhamma
Thai style pavilions with upper and lower decks. On the upper deck, both ends showcase statue of Thonburi Kingdom King Taksin the Great (1734-1782) on one side and Ayutthaya King Naresuan (1555 –1605) on the other. At the middle, the statue of Walking Buddha, with the gesture of Imparting Fearlessness is present. The 'walking' Buddha is an innovation in presenting the Buddha, originating during the Sukhothai era. The lower deck displays local freshwater fish exhibition.
Parking
Parking area can accommodate up to 150 cars.
Plakad Café
A snack, drinks and souvenir station.
Punnatee
An event hall for a special occasion, business workshop, concert, seats up to 80 people in a theater style. Large windows facing Chao Phraya river on one side and lush green scenic view of Bangkachao's treetop on the other. On the lower floor, an open-air area can accommodate a party up to 300 people.
Punntara Camping
For those who are ready to embrace a little outdoor adventure, sharpen your survival skill, in back-to-basic style, spend a night under the stars, and share BBQ style dinner. Rental tent is available, and can accommodate up to two adults per tent. Small lamp, mattress and fan are provided. Shared common shower room and restrooms.
Punntara Garden
A large outdoor space adjacent to Chao Phraya river, suitable for garden's style outdoor event both day and night. An open-air area can accommodate a party up to 800 people.
Source: www.punntara.com
Share this Post