Advantages and disadvantages to a Wall Mounted Fish Tank. Installation. Accessories.
You have undoubtedly heard of wall-mounted televisions, but a wall-mounted fish tank? Even if you are an experienced aquarium hobbyist, you may not realize that aquariums can take the shape of more than just a tank on a stand – they can be mounted directly into the wall. This type of aquarium is also known as a "portrait aquarium" or simply a "wall aquarium" and they have become a trending item in the aquarium trade of late. These tanks work by mounting them directly to the wall studs which serve to support the weight of the tank. Wall-mounted tanks vary in size, but they are typically only 4 to 6 inches deep with a height between 16 and 18 inches and a length of about 18 inches. It is possible to find larger models, however – some may reach up to 6 or 7 feet long!
A wall-mounted tank is not the right choice for everyone, but it certainly is a statement piece. Before you go out and buy one of these designer tanks, you would do well to think carefully. Though it may look beautiful, there are unique challenges associated with creating and keeping a wall-mounted tank versus a traditional aquarium. In this article you will learn the basics about this type of tank including its associated advantages and disadvantages. After you learn everything you can about this type of aquarium you can make a decision regarding whether it is the right choice for you.
Advantages to a Wall Mounted Fish Tank
A wall-mounted aquarium is guaranteed to be a statement piece in your home or office – your guests will not be able to keep their eyes off it. In addition to being very attractive and unique, there are other advantages of a wall-mounted tank over a traditional aquarium. The advantages to having a wall-mounted fish tank include:
A wall-mounted fish tank is perfect for when you really don't have a lot of floor space for a fish tank.
For an unusual design feature, you can install a wall-mounted tank into a wall between two rooms.
Wall-mounted fish tanks make it easy to see and enjoy your fish as they are mounted at eye level.
The wall-mounted fish tank's compact design often includes filter and light that fits the tank.
Wall-mounted fish tanks are great for places where you have a lot of foot traffic and wouldn't normally risk having an aquarium that could get knocked over.
Wall-mounted fish tanks are great for banks, doctors' offices, and other lobbies.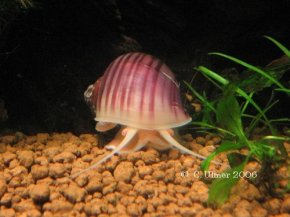 Disadvantage to a Wall Mounted Fish Tank
Though they may be unique in appearance, there are definitely some challenges that come along with a wall-mounted tank. Some of the disadvantages to having a wall mounted fish tank include:
A wall-mounted fish tank limits water to air exchange because of the reduced surface area of the "tank."
A wall-mounted fish tank requires strong wall support with studs (or concrete) to hold up the tank. A small wall aquarium can weigh 75 to 100 pounds when full. A large wall aquarium can weigh close to 300 pounds when full of water.
Wall-mounted fish tanks are more expensive than regular fish tanks (the same way a laptop costs more than a regular computer).
A wall-mounted fish tank will limit your fish selection as you can only get small fish that would be happy in such a "skinny" tank. Fish size is limited to the width of the tank (usually 4 inches).

Where to find Wall Mounted Fish Aquariums Online
An important thing to realize about wall-mounted aquariums is that they are not as common as traditional tanks. This being the case, you may not be able to walk into your local pet store and find a wall-mounted aquarium kit. For the most part, you are going to need to purchase a custom tank or a wall-mounted aquarium kit online. If you're interested in researching options for wall-mounted tanks, here are some sites where you can buy them online:
Bizarre Aquariums has a wide range of wall mounted aquariums that they'll ship out with instructions and fish purchasing guides. Bizarre Aquariums uses FedEx to ship out and offers a 1 year warranty against any defects. They'll guarantee delivery in perfect order as long as you contact them within a week of receiving your aquarium. You can return your purchase minus S&H costs or any custom charges if you're not 100% satisfied with your tank. Here's what they have to offer:
Source: www.ratemyfishtank.com
Share this Post