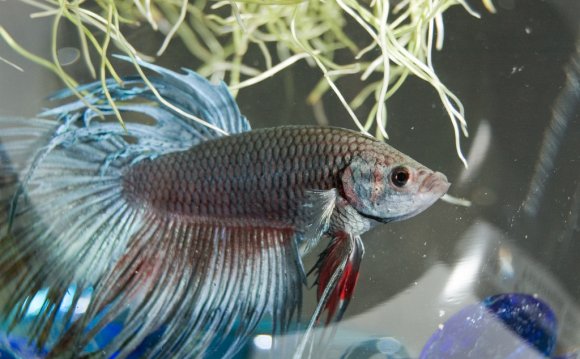 If you hire someone to feed your pet, and they screw up the job, you're entitled to leave a negative Yelp review, a Texas judge ruled in a bizarre million-dollar lawsuit about fish-feeding and free speech.
The case goes back to last October, when Michelle and Robert Duchouquette went on vacation and hired Prestigious Pets to feed their betta fish, Gordy, and walk their dogs. The couple claimed they set up a camera in the fish tank and saw that the company's petsitter overfed Gordy, turning his water cloudy.
The one star is for potentially harming my fish, otherwise it would have been two stars. We have a camera on the bowl and we watched the water go from clear to cloudy. There was a layer of food on the bottom from way too much being put in it. Even if you don't have fish, you should be able to see the change in the bowl and stop putting in food. Better yet, ask us how much to feed if you are unsure.
The very next month, they were hit with a $1 million defamation lawsuit. Ars Technica reports the company accused the Duchouquettes of violating a non-disparagement clause by posting the negative review, and that the review "amounted to libel because overfeeding is akin to animal cruelty and a crime."
Now the case has been thrown out, with a judge finding that the review was free speech protected under the First Amendment. Prestigious Pets will have to pay the couple's legal fees, as well as a penalty intended to deter the company "from bringing similar actions" against its customers.
This is far from the first time a company has attempted to sue over bad Yelp reviews, or to write a "no negative reviews" clause into its contract. This past month, a dentist sued four patients over bad reviews .
The trend has gotten so bad that Yelp's public policy team has addressed it explicitly, calling for federal legislation against lawsuits that are merely intended to silence customers. The company also flags businesses that sue their customers with this Scarlet Letter-style popover notification:

Yelp
It currently appears on Prestigious Pets' Yelp page. In spite of the loss in court and the big red alert, the company's rating remains strong at four-and-a-half stars.
Source: www.dailydot.com
Share this Post