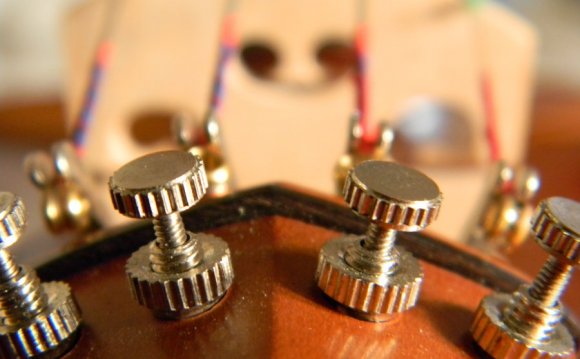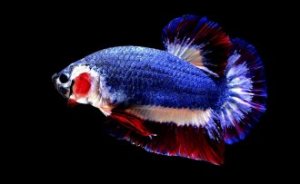 In this Nov. 17, 2016, photo, a Siamese fighting fish with colors resembling the Thai national flag swims in a fish tank in Nakhon Pathom, Thailand. Pic: AP
A SIAMESE fighting fish with colors resembling the Thai national flag has been bought for a record-breaking 53, 500 baht ($1, 530) at an online auction, making it the most expensive Betta fish to ever be sold.
Pictures of the fish, with its blue, red and white horizontal stripes mimicking the Thai flag, went viral after its breeder Kachen Worachai posted them on a private Betta fish auction group on Facebook.
Kachen said Thursday he expected someone to buy the fish for a few thousand baht but was shocked when the bid hit 10, 000 baht ($285) on the second day.
"I never expected my fish to go for this price, " he said.
The fighting fish sold is also known as a halfmoon Betta, which are popular aquarium species and were once used for Betta fighting matches.
Properly kept and fed a correct diet, Siamese fighting fish live about seven years in captivity, and up to 10 years in rare cases.
— Betta Fish Guide (@BettaFishGuide)
In most auctions, Kachen said, halfmoon Betta fish could fetch four-digit prices for the most beautiful and sought-after specimens.
Kachen was quoted by the (via Prachatai) as saying that many people have tried breeding Siamese fighting fish with the colours of the Thai national flag but none have come close to resembling its exact design.
The new owner, Chuchart Lekdaeng, head of an ornamental fish group in Nakhon Pathom province, had reportedly named the fish "Trai Rong", which literally translated to "three colours", and is name of the Thai national flag.
Chuchart was quoted as saying that the halfmoon Betta he bought was extremely rare while the price he paid for it was the highest ever for a Siamese fighting fish.
Source: asiancorrespondent.com
Share this Post