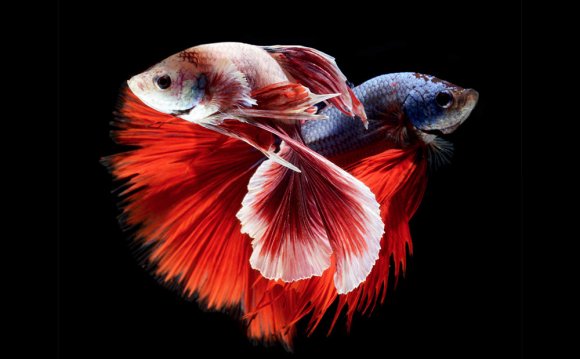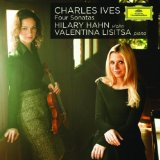 Hilary Hahn often said the main drawback to the life of a traveling concert violinist is the lack of pets. She'd love to have a dog. When she was a youngster at the Curtis Institute of Music, she reportedly had a guinea pig named Penelope.In the past few weeks, she has posted a video on You Tube in which her rapport with the animal world takes a new twist: She interviews a Siamese fighting fish. She asks what made it decide to become a fish. Was it a long-term life goal? How does the fish feel about living in a bowl? She waits for the unheard answers, reacting thoughtfully and respectfully.
Is the video a commentary on what it is like to be an exotic creature such as herself growing up in a high-visibility profession? Or is it a reflection – as critic Alex Ross has suggested – of having suffered through too many bad TV and press interviews? Either way, the video touches on the oddly symbiotic relationship between celebrity musicians and the news media, how they need each other, if momentarily, no matter how much animosity there might be between them.
The power dynamics are oblique and shifty. From the musicians' side, they're compelled (and sometimes pressured) to participate in the marketing process by granting press interviews. But such obligations steal their study and practice time – and the time thief can often be an interviewer with maddeningly little understanding of what they do.
Often, the journalist often needs the story much more than the celebrity needs to tell it. Sometimes, interviewers have to withstand withering condescension as well as reactions based what they represents rather than who they are. Such qualities don't translate into print because they come through in the inflections, not the choice of words. And the more famous the musician, the less the journalist can risk walking out empty handed without looking bad to their superiors. In my experience, the master of that kind of manipulation, the Heifetz of condescension, is conductor Lorin Maazel.
Leonard Bernstein once called me an asshole because I forgot to tell his cook that I'm a vegetarian. He'd been drinking and didn't mean it. But he also knew I couldn't print it in a mainstream newspaper. Pinchas Zukerman uses street language to be earthy and charming. It works – and suggests he's giving you trade secrets (whether or not he is). And while you're doing your pre-interview background research on Yo-Yo Ma and Simon Rattle, they're being briefed on you. There are many ways to answer a question, and if they know your major points of reference, they're more likely to be fully understood.
Until now, Hahn has had a relatively sweet relationship with the news media. Why wouldn't she? Hahn isn't just one of the best in her generation but changes the longtime course of performance practice. Her Elgar Violin Concerto suggest what the piece might've sounded like with its original dedicate, Fritz Kreisler. She makes the most difficult music communicative, her Schoenberg Violin Concerto for example. Her forthcoming Deutsche Grammophon disc of Ives violin sonatas is a godsend: Though the composer's juxtaposition of dissonant chords with hymns and folk tunes often sounds crusty, she makes the music sing with a succulence nobody else has brought to it. Hahn is also a good writer – I've read some of her speeches. Yet her fish interview is strangely devoid of wit. And besides, she seems to mock the news media with surprisingly cheap shots.
Source: www.artsjournal.com
Share this Post