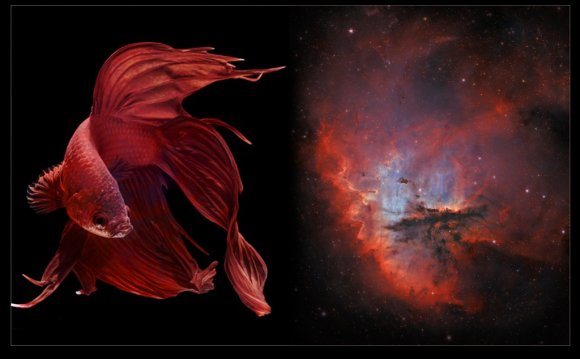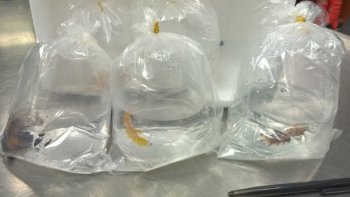 SUPPLIED
The siamese fighting fish were transported in separate bags - the territorial fish would fight each other if not.
A passenger who was carrying live Siamese fighting fish with him into New Zealand wasn't joking when he declared "wet fish" to airport staff on arrival.
Even with the declaration, biosecurity staff at Auckland Airport said they were surprised by the exotic wildlife over the weekend.
"The traveller's English wasn't very fluent and we initially thought he was carrying frozen or dried fish, " said David Sims, Ministry of Primary Industries manager, Auckland Airport.
"The passenger was carrying five fish in plastic bags."
READ MORE:
* A tuber in his pants
* Massive melons stopped at border
* Giant African Snail picked up at Auckland Airport
Sims said the territorial fish – endemic to South East Asia – were confiscated and humanely euthanised.
"They came from an unknown source so may have been carrying diseases that could devastate local freshwater fish populations."
MPI was pleased the passenger knew to declare the fish.
"It appears the message is getting through to international air passengers that they need to declare any biosecurity risk items when they arrive in New Zealand."
This was not the first time live fish had been intercepted at the airport. In 2013, MPI prosecuted an passenger after he was caught smuggling live tropical fish in his trouser pockets.
Source: www.stuff.co.nz
Share this Post