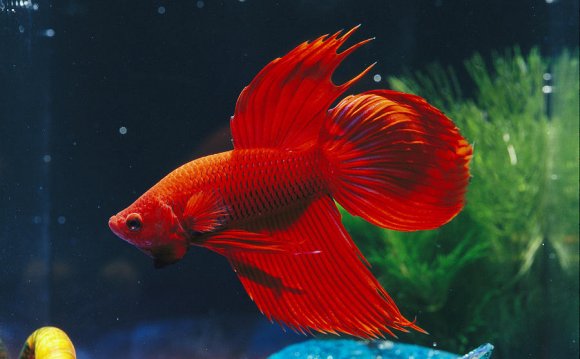 BANGKOK • A Siamese fighting fish sporting the red, white and blue stripes of Thailand's flag has been sold for 53, 500 baht (S$2, 140) - a massive price tag for the tiny, 2.5cm-long pet.
The vibrantly coloured animals, which are also known as betta fish, can go for as little as US$5 (S$7) in Thailand, where the species is native.
But highest bidder Chuchat Lekdeangyu said he could not back down from the online price war after seeing the fish's iridescent, patriotic pattern.
"There have been other fighting fish that resemble the national flag before but none with as clear colours as this specimen, " said the 44-year-old freelance photographer and fish enthusiast.
He joined the auction when the fish was priced at 13, 000 baht and fought off rival buyers to take it home last week.
He plans to snap photos of his pet and keep it in its own tank to avoid the territorial death matches that the species is famed for.
Source: www.straitstimes.com
Share this Post